Back to Insights
Blog
Happy Halloween: Use FoxyAI's Award Winning AI to Spookify Your Home!
Oct 24, 2022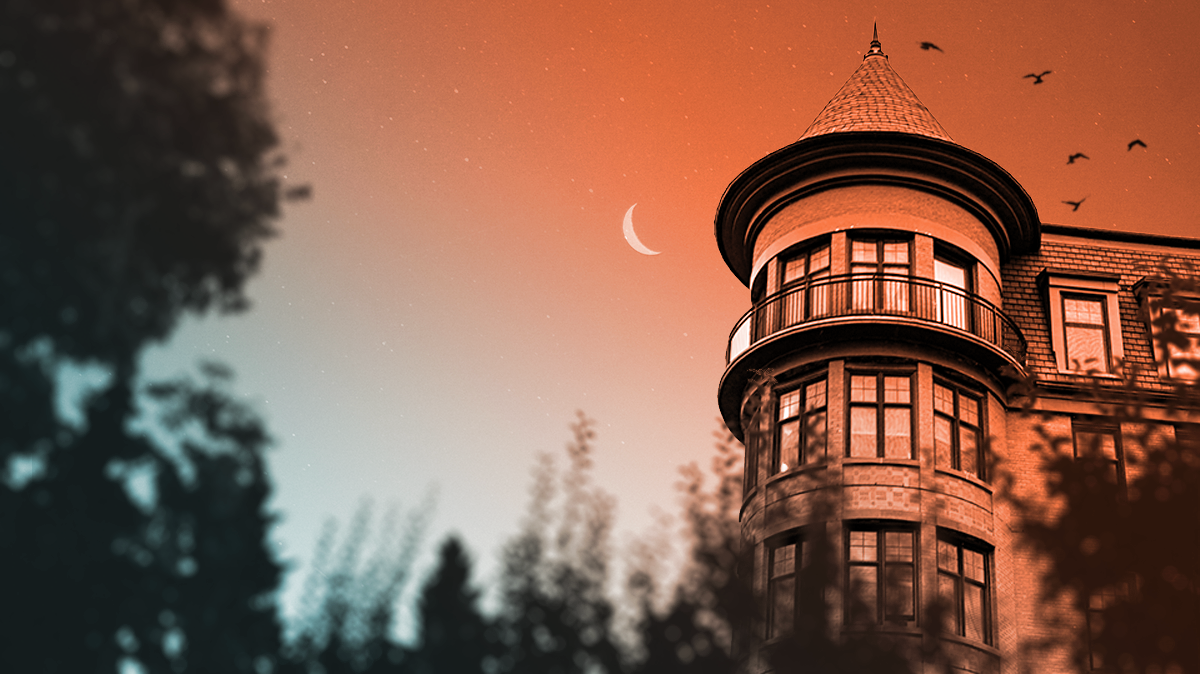 By John Passarelli, Senior Machine Learning Engineer
Happy Halloween from FoxyAI!
Our team was inspired and got sidetracked for all of our benefits! Before reading further, please take a moment, click this link, and enjoy the beautiful spookiness of FoxyAI (inspired by the recent advances in Naturally Supervised Image + Language AI Models).
Our application above allows users to supply a house photo that inspires the artificial intelligence to generate a "spookified," Halloween-themed picture version. Samples of these art masterpieces, instantly drawn by AI, are showcased below.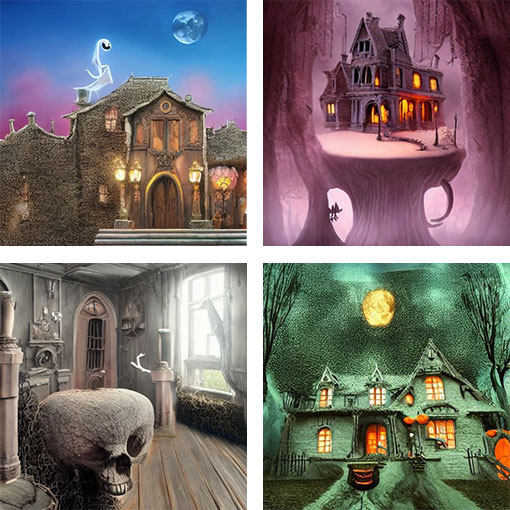 Artificial Intelligence's Quantum Leap
Creativity has often been regarded as a uniquely human ability. The capacity to generate a brilliant work of art seemed to be a creative pursuit out of reach of automated algorithms. AI has made a quantum leap due to the development of AI language + image models that are naturally trained on text and images scraped from the internet. This new breed is paving the way to the moonshot goal of general artificial intelligence. 
How does this work?
The Naturally Supervised Image + Language AI model we used for FoxyAI Spookify is a product called Stable Diffusion, courtesy of Stability AI. The user uploads an image, and FoxyAI inputs a text prompt behind the scenes, to "spookify" the photo. Stable Diffusion then outputs an original, never before seen artistic synthesis of the text prompt + image.
Folks frequently ask, "how much does the algorithm favor the image input vs. the text input?" This is a controllable factor. Stable Diffusion can be set to favor the original image and only slightly "spookify" the supplied image. Alternatively, we can shift the scale to favor the prompt input and create a very spooky image that is only loosely inspired by the original image.
What is so cool about Naturally Supervised Image + Language AI Models?
What is most impressive about naturally supervised image + language AI models is their versatility and generalizability across use cases.

By "learning" the patterns from images and text groupings scraped from the internet, the AI has a general understanding of the image.
AI Classification/ Recognition
For example, one can query any variety of text prompts to determine what is in a photo. Does a photo contain a house on a waterfront or a space shuttle? The answer to this question can be reliably determined from one general AI model (see: Google's CoCa as one example of state-of-the-art zero-shot classification results).

And these same general models can be minutely adjusted to caption images.
AI Generated Caption
For example, the model will generate the following caption: "a truck is reflected in the side mirror of a car" for the photo below.
AI Video Search
Want to fast-forward to all the scenes in Jaws that involve the great white shark? These models can help with that. They can—in just seconds—find that scary shark.
The possibilities go on and on.
Kudos to the Artificial Intelligence Community!
The AI research community has done a fantastic job. Without question, much effort and intellectual horsepower have gone into designing the models, developing the software to gather the data, and training/improving the models. Even better, many organizations publicly release the models. The AI community should be applauded for doing this. In fact, we will take a minute to do so here: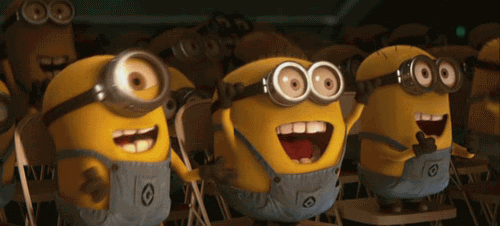 Well done, researchers! Now the industry is responsible for utilizing this fundamental research and creating worthy products. That is our planned approach at FoxyAI, and we started with FoxyAI Spookify.
The convergence of natural language algorithms with computer vision algorithms has culminated in astonishingly general AI capabilities. Here at FoxyAI, we are excited to continue to innovate and apply these developments to the Real Estate world.