Back to Case Studies
ProxyPics
White Labeled API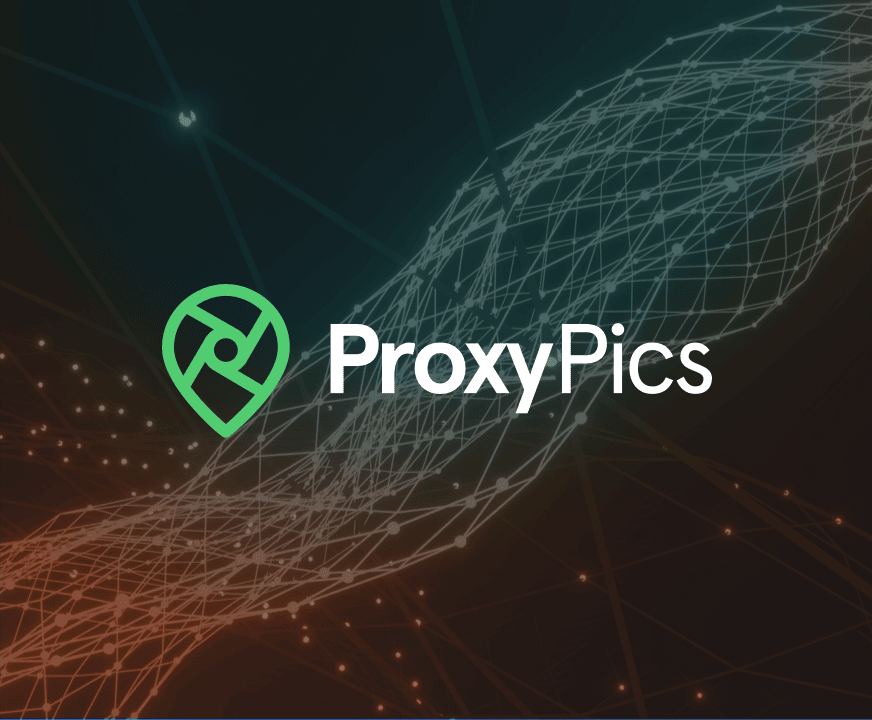 A Build vs. Buy Case Study
Outcome
"Using FoxyAI's Machine Learning and Computer Vision models in our ProxyPics' app has sped up the data collection process by 50% and improved data quality across the board. We seek out like-minded partners that are eager to innovate and propel us forward. It's been wonderful working with the FoxyAI team, and we look forward to continuing our work together."
– Luke Tomaszewski, Founder and CEO of ProxyPics
Situation
In 2021, ProxyPics, an on-demand photography system that provides location-specific real estate media and data, had successfully scaled its photographer network to over 65,000 gig economy workers. The industry and media had taken note, naming it the "Uber" of property photos.
With this success under its belt and a growing user base of appraisers and inspectors, ProxyPics began to explore how to build out its technology stack to further support its users in their digital transformation of hybrid appraisals and home inspections. ProxyPics CEO & Founder Luke Tomaszewski had a clear vision for the stack, drawing from his background as an appraiser and tech entrepreneur. He now faced the challenge of deciding whether to build or buy.
Challenge
"Build vs. Buy" is a common decision dilemma innovators face. The decision-making factors range across monetary costs, time to value, opportunity costs, maintenance, control, and, with artificial intelligence especially, the complexity of the build and impact of scale on the quality of the intelligence generated.
For ProxyPics, given their Founder's tech and appraiser background, the team took all of the above factors into account and added true working knowledge of the real estate industry to their analysis.
Business Benefit
After meeting with the FoxyAI team and conducting a thorough Build vs. Buy Analysis, ProxyPics decided to incorporate the FoxyAI easy-to-access API into its stack. The buy allowed its users to access white-labeled FoxyAI models within one day of installation, permitting the labeling and tagging of ProxyPics captured images.
Today, appraisers and inspectors who use the ProxyPics app powered by FoxyAI Models can instantly and accurately label images with scenes (front of house, side of house, etc.), rooms (kitchen, bathroom, etc.), and objects and finishes (range, stone counter, wood floors, etc.) in just seconds.
The business benefits that led ProxyPics to their decision included,
Monetary Costs

ProxyPics saved approximately $750K in overhead and infrastructure in the first year in subscribing to FoxyAI's models versus building the technology in-house. Because FoxyAI's pricing is based on usage (monthly credits), the expense of FoxyAI mirrors the pace of ProxyPics' success.

Time to Value

The FoxyAI API integration took the ProxyPics team less than 30 minutes to complete, rendering the analysis of time to value for Build vs. Buy moot.

Opportunity Costs

The opportunity costs incurred by ProxyPics' decision were non-existent. If ProxyPics had chosen to build the models in-house, the project would have taken 12-18 months. With the time saved by working with FoxyAI, ProxyPics was able to focus on growing their user base and gig economy network.

Maintenance

By choosing to buy, ProxyPics gained the support of the FoxyAI team in its maintenance and the direction of the AI-specific models that power ProxyPics' value proposition.

Control

Due to the ability to white-label FoxyAI technology, ProxyPics was able to maintain control of its brand. And as a customer, ProxyPics is invited to innovate side by side with the FoxyAI team, presenting ideas for future innovations via FoxyAI's Foxworx, an innovation lab to transform real estate, placing control of future innovations in their hands.

Complexity of AI Build

By working with FoxyAI, ProxyPics was able to skirt the complex AI build and instead supplement their data science with FoxyAI's award-winning technology, placing AI in their product overnight.

Real Estate Knowledge

In choosing FoxyAI, ProxyPics gained access to the API and the team. Similar to ProxyPics founder's experience, FoxyAI co-founder Vin Vomero has a background in real estate and technology, as do several employees across the organization. This true real estate experience can be seen and realized throughout FoxyAI's innovations, product deployment, and customer service.