Back to Case Studies
Guardian Asset Management
Inspector Efficiency & Operating Margin Impact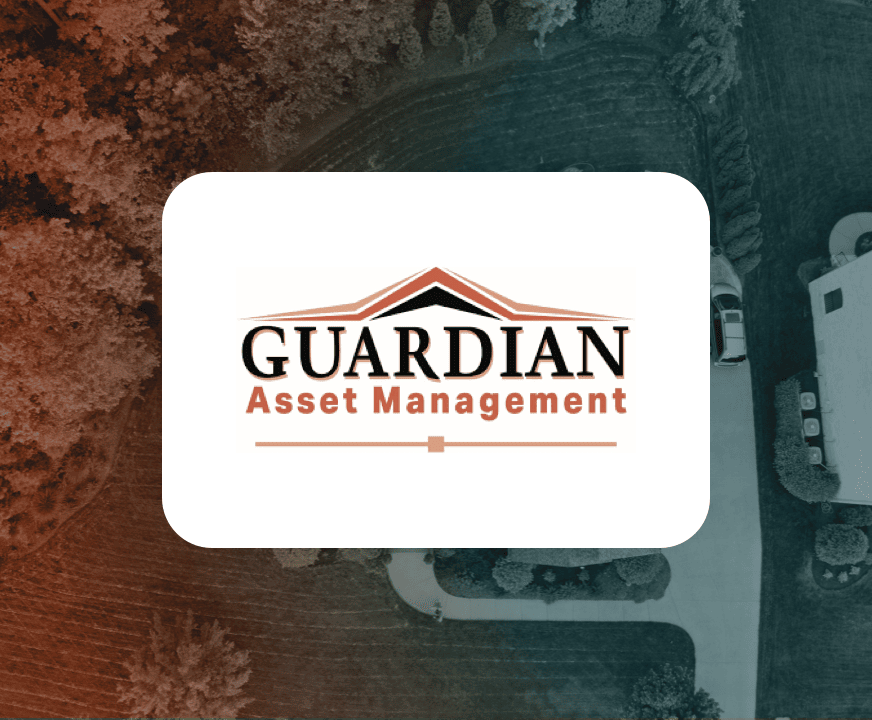 A Business Process Efficiency Leading to Increased Margins Case Study
Outcome
"FoxyAI's technology suite has further increased the level of our quality control around occupancy verification and damages. Our clients view this capability as instrumental in accurately verifying results and an essential piece of risk management."
– Dan Leader, COO of Guardian Asset Management
Guardian halves quality control effort, saving millions
Guardian eliminates inspector callbacks to property sites, saving countless person-hours
Over 7.5 million Guardian inspector-sourced images running through a combination of FoxyAI Exterior, Interior, Damage, and Renovation & Repair Models monthly
Situation
Founded in 2007, Guardian Asset Management ('Guardian") is a leading real estate service provider offering property management, inspection, and repair services to over 100,000 properties across the US.
In 2019, Guardian began to explore technology partners and artificial intelligence advancements to help streamline its inspection processes. Specifically, the Guardian team looked into automating its image verification process and, in turn, the property inspector workflow. Guardian leadership was keenly aware that streamlining the inspector process and introducing the right visual intelligence technology would improve its quality control, provide more actionable data, and standardize its operations, allowing it to reap significant efficiency and cost savings.
With a clear vision set, the Guardian team faced the challenge of finding the right technology partner.
Challenge
Guardian has become a star player in its concentrated industry because of its strategic approach to property preservation. The Guardian team has successfully created and implemented its proven approach to inspection, occupancy detection, and quality control.
In finding a technology partner, the Guardian team had to be sure the partner could work within its proven definitions (e.g. what is Guardian's definition of "Occupancy"), and had built AI technology advanced to the level where it could match and improve Guardian's demonstrated methods. The Guardian team also prioritized partners with a working knowledge of the real estate industry to ensure that the technology aligned with the actual inspector experience.
Business Benefit
After attempting to work with other technology partners, Guardian chose to engage FoxyAI to automate its image verification process with a combination of FoxyAI's Exterior, Interior, Damage, and Renovation & Repair Models employed in the front and back-end of its inspection process.
On the front-end, the FoxyAI team worked with Guardian to place several of its models, with Guardian definitions incorporated, into the application on the inspectors' smartphones. For example, Guardian inspectors can now take photos from their smartphones and upload them to FoxyAI Exterior Models, automatically verifying the photo in real-time and validating that the inspector visited the property via time-stamping, image analysis, and GPS location information. This function eliminates the need for inspector callbacks to property sites, saving countless person-hours.
On the backend of the inspector process, images are uploaded (via mobile or desktop) and run through a combination of FoxyAI Exterior, Interior, Damage, and Renovation & Repair Models to quickly and automatically label the images by scene and room, detect occupancy, and identify property damage and any necessary repairs, all following Guardian's set of definitions.
Today, over 7.5 million Guardian inspector photos run through FoxyAI's Models monthly. Since it implemented FoxyAI Models, Guardian has cut its quality control effort in half, saving millions. FoxyAI is currently developing models that Guardian looks forward to implementing. The Models include but are not limited to AC compressor detection to confirm lack of theft, pool and water feature verification for insurance coverage, and general debris detection to further validate property preservation.